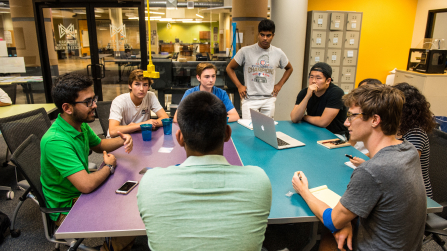 What is culture?
Culture is all around us. It's our environment. It consists of patterns of behavior that are supported by the shared experiences, values and beliefs of an organization and serve as glue for members of the organization.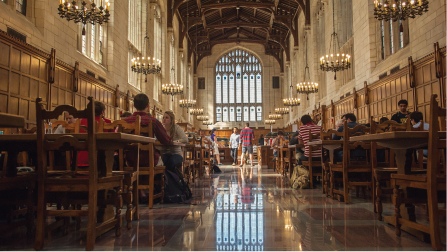 Why are we doing this?
Establishing shared values is the first step in building a community that fosters trust and belonging. Values guide behaviors and when we change behaviors, we change culture.
Our culture partners
In addition to our working group, several partners across the university are working to enact meaningful policy and process reform, and develop and implement culture change at U-M, including the Office of Equity, Civil Rights and Title IX, the Ethics, Integrity & Compliance Committee, and the Office for Diversity, Equity, and Inclusion.
PROGRESS THROUGH RELATED ACTIVITIES
In addition to the work started by the university's Diversity, Equity & Inclusion initiative and Michigan Medicine's Culture of Accountability, there are several recent efforts underway related to combatting misconduct and creating a more inclusive, respectful culture at U-M:
A new Equity, Civil Rights and Title IX Office has been created with an expanded focus on care, support, education and prevention while continuing to investigate and address allegations of misconduct and discrimination.
A Title IX advisory committee of students, faculty and staff has been established to provide perspectives and input on policies, procedures, prevention efforts and other matters related to sexual and gender-based misconduct.
Work has been completed on a new sexual and gender-based misconduct policy that went into effect Oct. 1, 2021. This policy includes definitions for prohibited conduct, procedures for addressing allegations against students, employees and third parties, and further clarifies available confidential resources and ways to report misconduct.
The review process for board-approved appointments and appointments for significant positions is being updated to ensure that information about policy violations and other misconduct by candidates is available to decision makers and systematically considered.
A best-practices policy that prohibits supervisors from initiating or attempting to initiate an intimate relationship with anyone they supervise has been implemented.
Recent improvements have been made to channels for reporting misconduct, along with revamped protections against retaliation.